Pizza Restaurant in Denton, TX
TJ's Pizza Wings N Things is the number one pizza restaurant in Denton, TX. If you haven't been to our establishment yet, you must stop by for a well-deserved slice of life. Denton residents have been dining with us for decades, and here's why they've been loyal to us for so long:
View Menu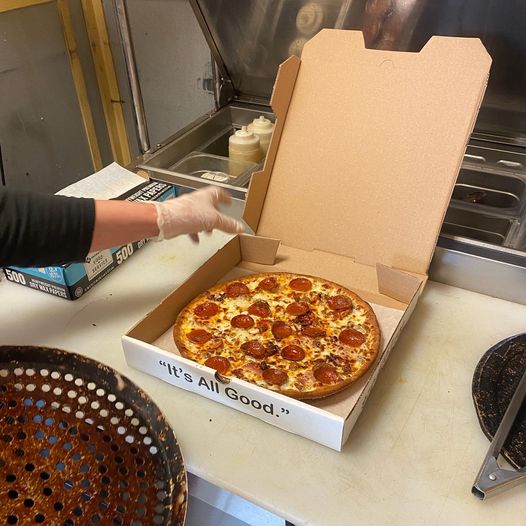 Unique Wings and Things
Another reason we're popular in the community is how we cook our wings. We don't fry them like many other restaurants do. We use a pressure cooker to smoke them. Smoked wings offer many benefits aside from their unmatchable taste. They're also a healthier option with less fat and fewer calories.
The "things" portion of our name represents the foods we offer besides our fantastic wings. We have everything from side dishes to full Italian platters, and we may even have some items you don't expect us to have. Call us for additional information about our offerings so we can keep you informed.
Order Now
Scrumptious Pizza
Our mouthwatering pizza is one of the top reasons the Denton community seeks us to satisfy their tastebuds. We have 15 classic and exotic pizzas, including our all-famous tomato and goat cheese pizza. Other options include pineapple and ham pizza and white Alfredo.
Food Deliveries
We deliver food to Denton residents who want to stay home and receive the royal treatment. Call us during our hours of operation to arrange delivery when you're hungry, entertaining guests, hosting an event, or relaxing with your family and friends.
In Business Since 1991
We've been an integral part of Denton's food service industry since 1991 and plan to be here to serve residents for many years to come. You'll understand why we've been around so long when you experience our family atmosphere, friendly customer service, and unforgettable food tastes.
Convenient Hours
Our restaurant is open for extended hours, so you can get food in your stomach anytime you like. We're open from 11 a.m. to 12 a.m. from Sunday through Wednesday. Our Thursday through Saturday hours are from 11 a.m. to 1 a.m.
Gift Cards
Expose your friends and associates to our fantastic food by purchasing gift cards for them on special occasions. They can order from us or sit and enjoy one of our fantastic menu items at any time.
Active Employment Opportunities
We're big on giving back to the community. As such, we offer employment opportunities to those seeking to launch new careers or supplement their income. Our job opportunities include positions as delivery drivers and cooks. We appreciate cooks with experience but are willing to train the right candidates. Drivers must have three years of driving history with no DUIs.
You can now understand why so many people turn to us when they get hungry. You can visit us during our hours of operation at 602 N Elm Street in Denton. Feel free to dine inside our location or request a delivery for a private meal with your family. Our telephone number is
940-383-3333
. We hope to see you and help curb your appetite very soon.